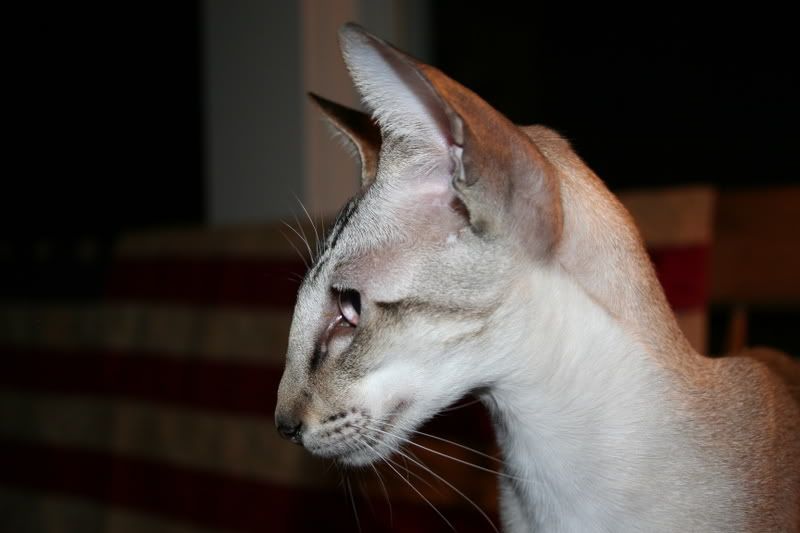 The Tall Man has bestowed upon me a most royal title:

Princess Kah-zee-zee Bumblestumps the 3rd.

Istn't it marvelous? I thank him as my loyal subject every time he addresses me in the proper fashion. Finally, he recognizes my great importance in this house! There is even a song that goes along with my new royal title. I help sing along when he's calling me by my royal title.

This is from the Lap Lady's new flashy box. She seems to have it attached to her neck and it was loud at first but I've gotten used to it by now. She's been staying up late uploading hundreds of pictures of us (well she took 600 total pictures but I think is uploading like 100). I won't be around too much today but I'll be back tomorrow.

Mao is very much in my thoughts and I hope he is feeling much better. We are all very very sad about the loss of Suzanne as I'm sure you all are as well. I'll be dreaming about her playing at the Rainbow Bridge.