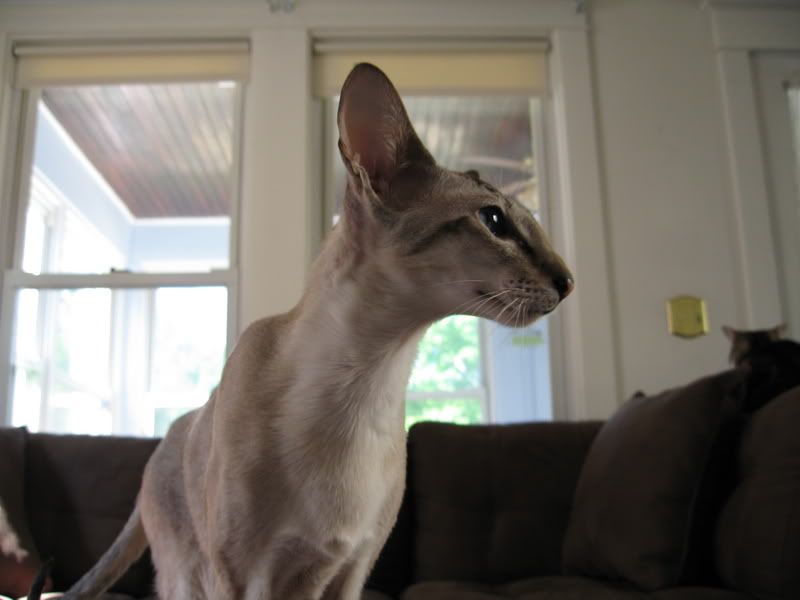 The Lap Lady is getting a brand new Canon XT camera today so she can take even prettier pictures of me (OK, all of us). I'm very excited to pose in some photo shoots so I'm sure next week will be full of pictures!

Friends (especially all of my best Pink Lady girls) I need advice! I'm sure most of you are aware that since the Pink Ladies broke Mao out of prison he went out on the lam. For a while he was just visiting friends but now he's gone in search of "Dirty Girls". I'm not exactly happy about this turn of events and I have pleaded with him not to go.

My dilemma is I've had a lot of interest from other wonderful Man Cats (including Mao's kind of brother Tripper the Psycho Stray Cat Who as Marie rightly points out is a bit high energy and he's very large so I'm not so sure it would work out). Should I wait for Mao or should I move on to another Man Cat who isn't interested in "Dirty Girls" because I'm a really good girl. I mean, I like to play really rough but I'm a lady at heart. Please advise!!!