I like to play fetch with sparkle balls. Sparkle balls have sadly been banned from the mess they make. Solution, this spongy fun ball thing that doesn't shed sparkle things. It is easy to hold in your mouth and I actually like it quite a bit.


Since I like to play fetch for hours on end sometimes I find the people won't keep playing with me. Then I have to find ways to amuse myself. Here I have discovered hide and seek. As you can tell, the rainbow ball has NO idea of the fate it is about to receive. It can not see me stalking it and thinks it is perfectly hidden in the cat bed.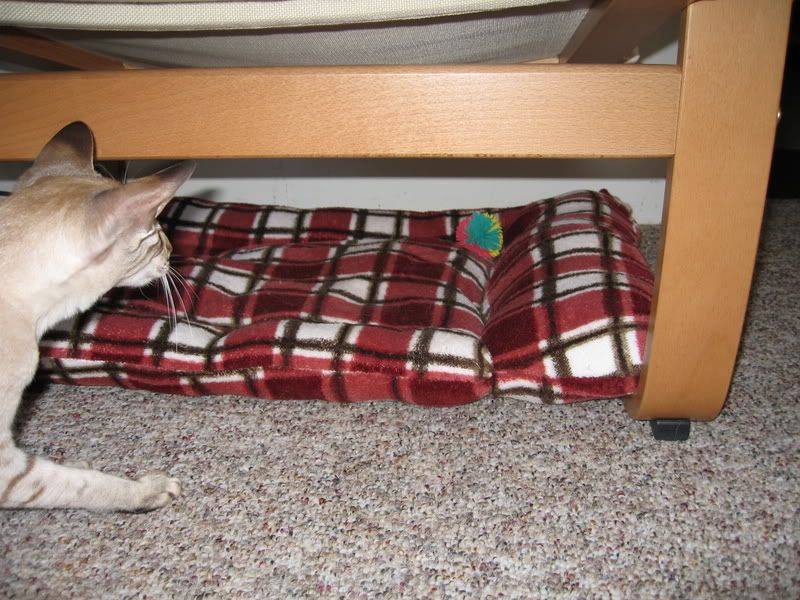 Suddenly I attack! There is no hope of escape as I am going at full speed with both paws forward. I will herd the ball to the middle where my fierce tiger like jaws await.



Still....fetch seems a little bit more fun sometimes.