Since the Lap Lady has cold I figured I'd share some interesting facts about her with you all.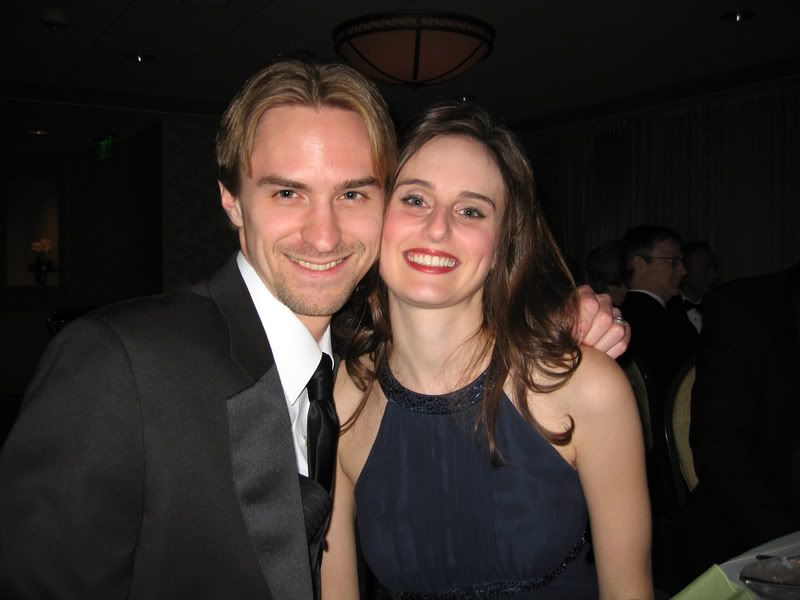 1. She is a whole quarter of a century old!!! That's like 25x as old as I am!!!
2. She was born in Maine and lived there until she was 10 years old.
3. Her favorite activity is horseback riding but she doesn't like to go to shows, she says it is too much pressure and not fun for her.
4. She went to the University of Massachusetts in Amherst, MA for college. She double majored in History and Legal Studies and was supposed to go to law school.
5. She didn't go to law school. She is a partner in an Architectural/Multimedia firm where she works with the Tall Man and the Tall Man's Father and bunch of other cool guys. She does the money stuff.
6. She used to be able to play the piano but she doesn't have one to play anymore.
7. She loves loves loves anything involving history. Particularly US History from the 19th Century.
8. She has been with the Tall Man for 9 years and they've almost been married for 3. That means she met him when she was 16!
9. She can drive a manual shift car, work the radio, and look at me in the backseat all at once. I guess you'd call her a multi-tasker.
10. A lot of the time she misses New England but has learned she likes the warm weather so she thinks someday she wants to move to Florida.
11. She loves to travel but has never had the money & time to "see the world". She has been to every state on the East Coast, parts of Canada, and Jamaica. That's it.
12. She's an only child and loved it but she doesn't want any human children of her own.
13. She loves hiking and being outdoors. But only when its warm outside because she gets cold really easily. We have that in common!