Thank you all SOOOOO much for all of the wonderful birthday wishes! I love you guys! I had a very nice birthday and it was very long indeed. The day started with people trying to make me "festive".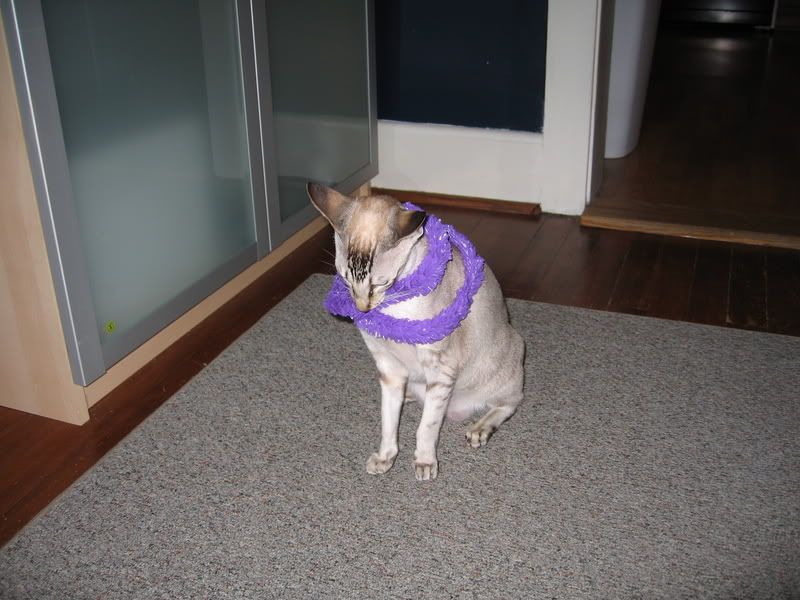 Two days before my birthday I received a packaged from the FedEx Man (who was very impressed he was a day early). The Lap Lady opened it up and it was......ME!


Isn't it just gorgeous??? Skeezix sent it to me and he also sent me THREE of my favorite wand toys so I'll never run out. Of course the Tall Man "accidentally" threw out my newest wand toy thinking it was old. Luckily the Lap Lady scolded him greatly.

I had the usuall amounts of stinky goodness but I did get a HUGE pile of Temp-Tay-Shuns all to myself. Then I got to try my cake. I didn't think it smelled too tasty but Latte played with a piece and Chase tried it. He said it was a little "bready" but tasted like salmon.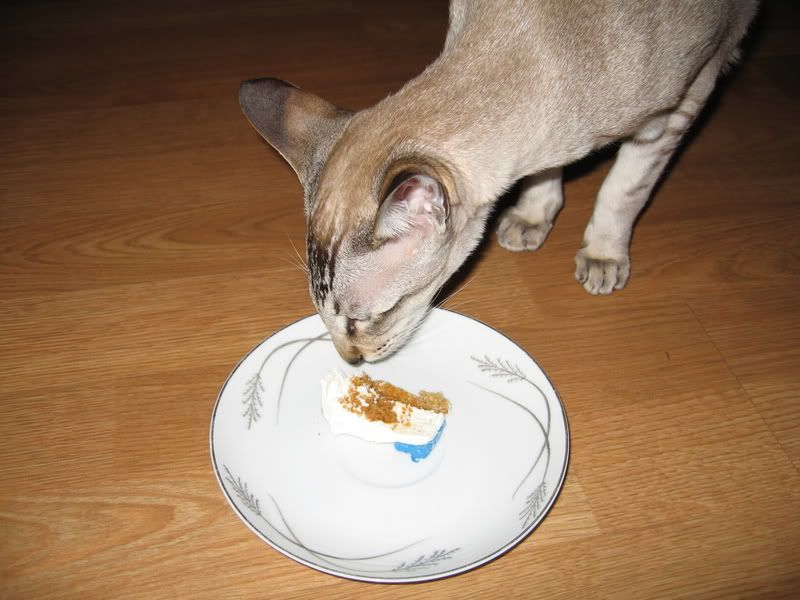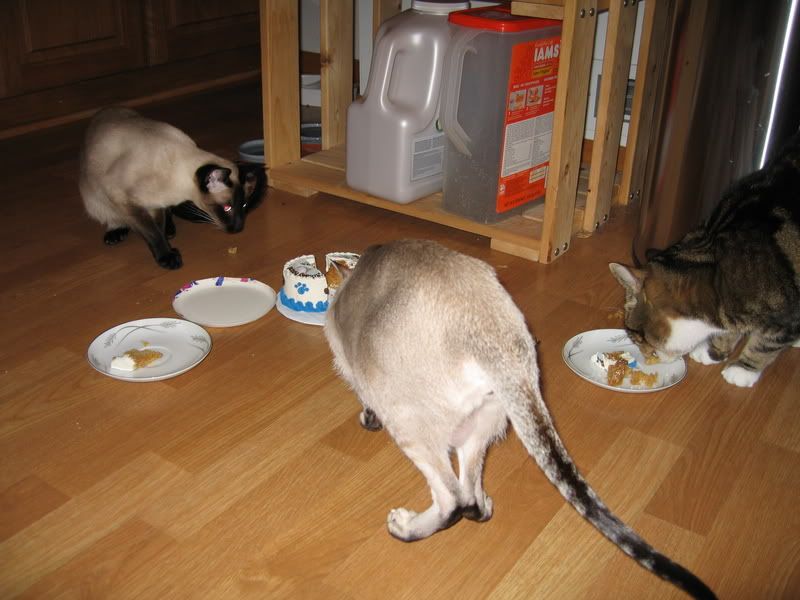 Then I ended the day by snuggling all night long in the snuggle room without the other two cats. I got to sleep beside the Lap Lady all night (she has a cold so it was nice to cheer her up). It was just wonderful.

And the best part of it all is that the Lap Lady is back at work helping us blog. That means I get to visit all of my friends and read ALL of their posts. Yeah!!!!!!!!