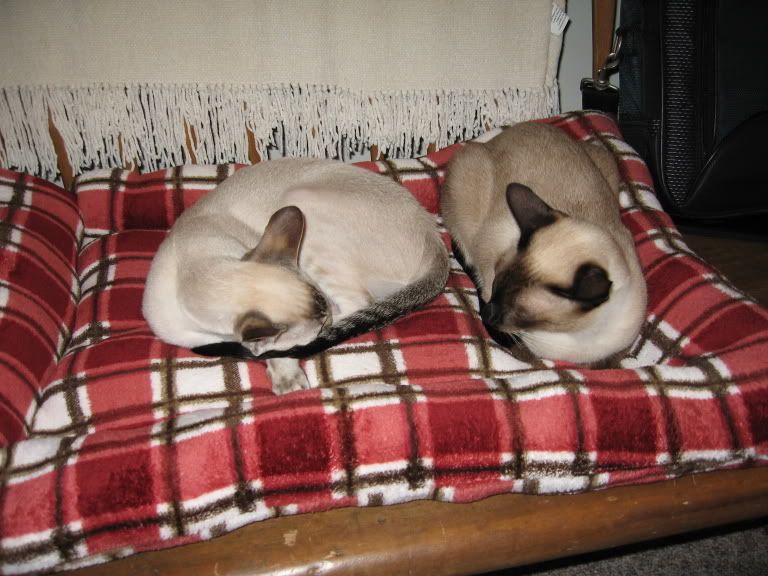 At least that's what the Tall Man kept saying to me all weekend. I don't know why, I only scratched him and broke a lamp and some other stuff. He and I don't always get along because we are always trying to get some time with the Lap Lady and he doesn't get that she is MINE.


Meowmy made us a comfy bed this weekend. It was fun to help her sew! There were lots of strings and scissors and such.





I went on my first stroller ride. I cried and cried and cried. I even stuck my little rat head and 2 paws out of a hole. That scared the Lap Lady and she says I have to wear a harness now too. We went right down to the river's edge (the stroller has breaks!). I got Latte to cry on the way back but he would just give some big screams. He seemed to like it. I think I will after I give it more of a chance.