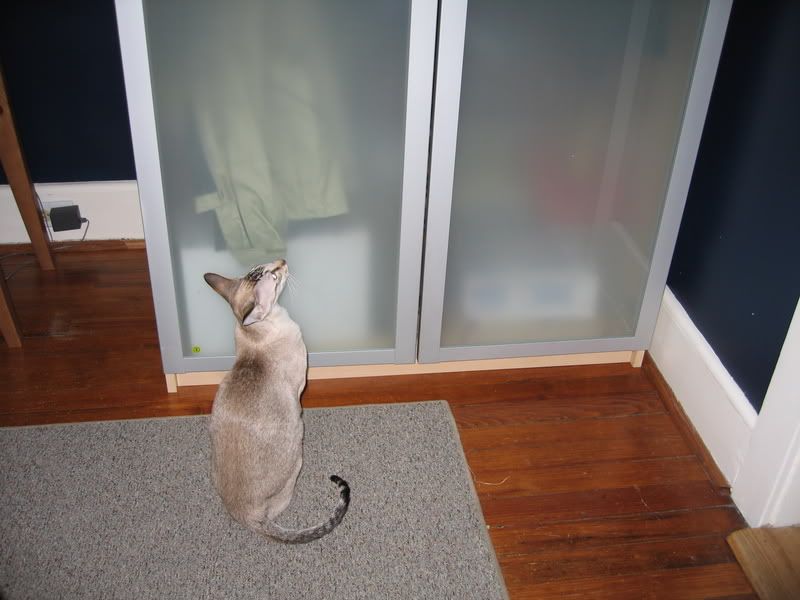 Please play with me!!!!! Meow......meow......meow....meeeeeooooowwww! PURRRRRR! Oh I don't care that it is breakfast time, I'd really rather play. So please play with me. Right now. Come on, you know you want to! Well I'm not going to eat if you're not going to play with me. Nope, I'm not eating. So there.

Well if you carry me up to my own private dinning room I might have to have a nibble of the food. And if you close the door I guess I might as well eat. Hey Lady, you knew I was demanding before you brought me home.

But remember, I would rather play than eat.