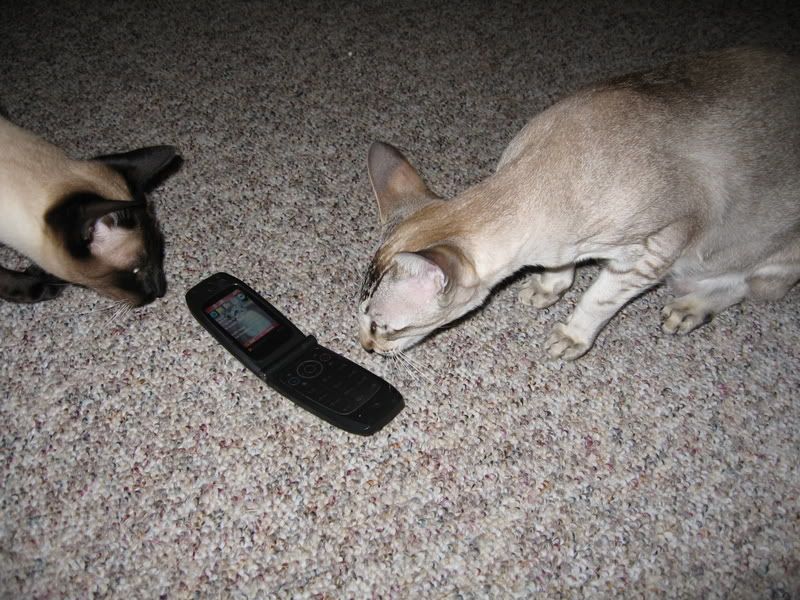 Ring...ring...ring

"JRP Arch, Lauren speaking."
"Hi Lap Lady! Its me Kaze."
"Kaze, how on earth did you get my cell phone?"
"Oh that doesn't matter! What matters is I would like you to bring home an extra large bag of Temptations right now."
*Don't forget the nip!!!*
"Was that Latte?"
"Uh-huh, he says he wants a big bag of nip so he can play with Chase's new purr pad. When do you think you can bring all of that home? We're kind of bored and hungry."
"Well, I can tell you I'll be right over to get my cell phone so you don't crank call anyone else on my contact list."
"Oh...OK. You'll have the Temptations, right?"
"Yeah, I don't think so."
"Purrrrrr???!!!!"
"Nice try."